MONITOR YOUR SERVERS,NETWORK ROUND THE CLOCK TO TIMELY ALERT YOU TO ISSUES BEFORE THEY BECOME DISASTER.
Infrastructure Monitoring Solutions
The IT infrastructure is the backbone for businesses in creating and delivering products and services. For typical Enterprises that operate on a global scale, the IT infrastructure can be complex. Such Enterprises are very dependent on the quality and reliability of the IT infrastructure for their regular business operations. Infrastructure monitoring enables CIOs and CTOs to make a real-time assessment of the entire infrastructure and predict IT infrastructure failures.
Infrastructure Monitoring Solutions
Visibility in to your Infrastructure:
Infrastructure Monitoring provides a 360 degree of your entire infrastructure. You can identify performance bottlenecks, predict failures before they occur and identify source of an issue quickly with the help of monitoring

Real-Time Awareness:
Infrastructure monitoring can provide real time alerts on issues as they arise. Hence you have a real-time awareness of your entire infrastructure. This is very useful in many time-critical businesses such as financial institutions and e-commerce portals where even a few minutes of downtime can affect business adversely.

Business Continuity:
Infrastructure Monitoring allows you to respond to issues faster than non-monitored infrastructure since you know exactly the source of the issue and real-time awareness. Business continuity is much higher due to infrastructure monitoring.

Increased Productivity:
With infrastructure monitoring solutions, you can predict IT failures even before they occur and take corrective actions. You can also setup automatic recovery of applications and processes which implies higher productivity from your infrastructure

Capacity Planning for Future:
Infrastructure monitoring allows you to understand workloads on your infrastructure. You can further extrapolate your IT requirements based on current usage trends and your business goals. Hence you have a tool for capacity planning such that you can be ready for the future.

Complete Infrastructure Monitoring Solutions
KVIT has capability to build complete monitoring solution for your business. Whether you are running a financial organization, a complex data centre, an e-commerce portal, a complex logistics company or a complex network of data exchange operations, KVIT can build an infrastructure monitoring solution for you.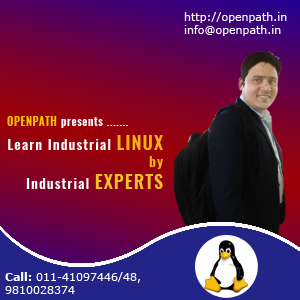 24x7x365 Remote Monitoring Service
KVIT provides 24x7 Remote Monitoring service for monitoring your IT infrastructure assets such as Servers, Network Devices, Storage devices, and Workstations. Monitoring is a critical component of management strategy for any Managed Service Provider or IT Service Provider. Our solutions are cost effective to monitor your critical infrastructure without hiring expensive IT professional.

Tools used for monitoring:
We use world's renowned products like Nagios, Solarwinds, Manage Engine, N-Able, Zabbix, Whatsup Gold, Zenoss, Icinga and Hyperic. We use open source monitoring tools as well as licensed monitoring tools.